(BPT) - Cheerful carolers, hopeful children, and grandmothers baking their fan favorites. The holidays are a time for gathering with family and friends, gift-giving and festive fun.
Not so much for pets. To a dog or cat, the twinkling lights, changed routines and increased interactions with strangers are enough to want to skip straight to Jan. 2. Certified Professional Dog Trainer and pet product expert, Geralynn Cada, encourages pet owners to recognize the potential hazards for pets and shares tips to help your best fur friends have a happy holiday.
So many deliveries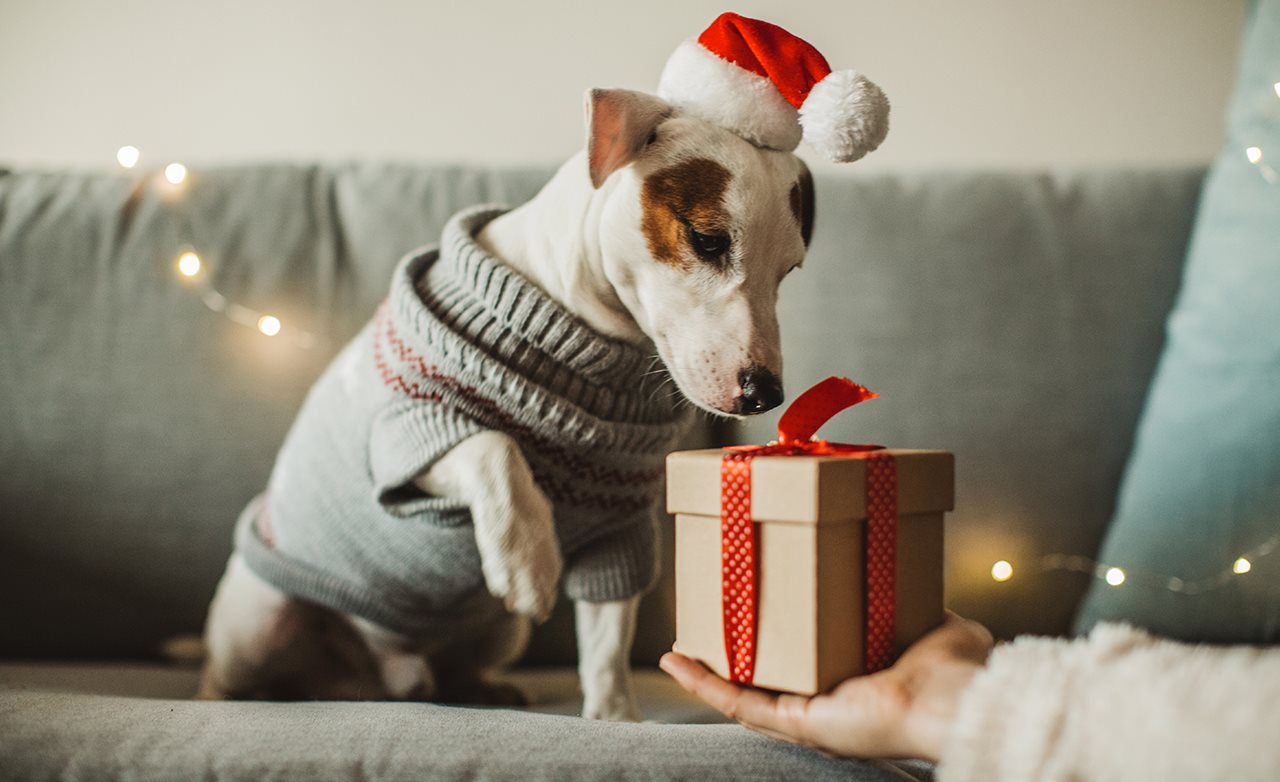 Face it. Your .com shopping means frequent deliveries while your pet is home alone. The more items you add to your Amazon shopping cart, the greater the potential for your pet's stress level to increase. "Consider having packages sent to your workplace or dropped off with a neighbor for later pick-up," recommends Cada.
Hectic holiday schedule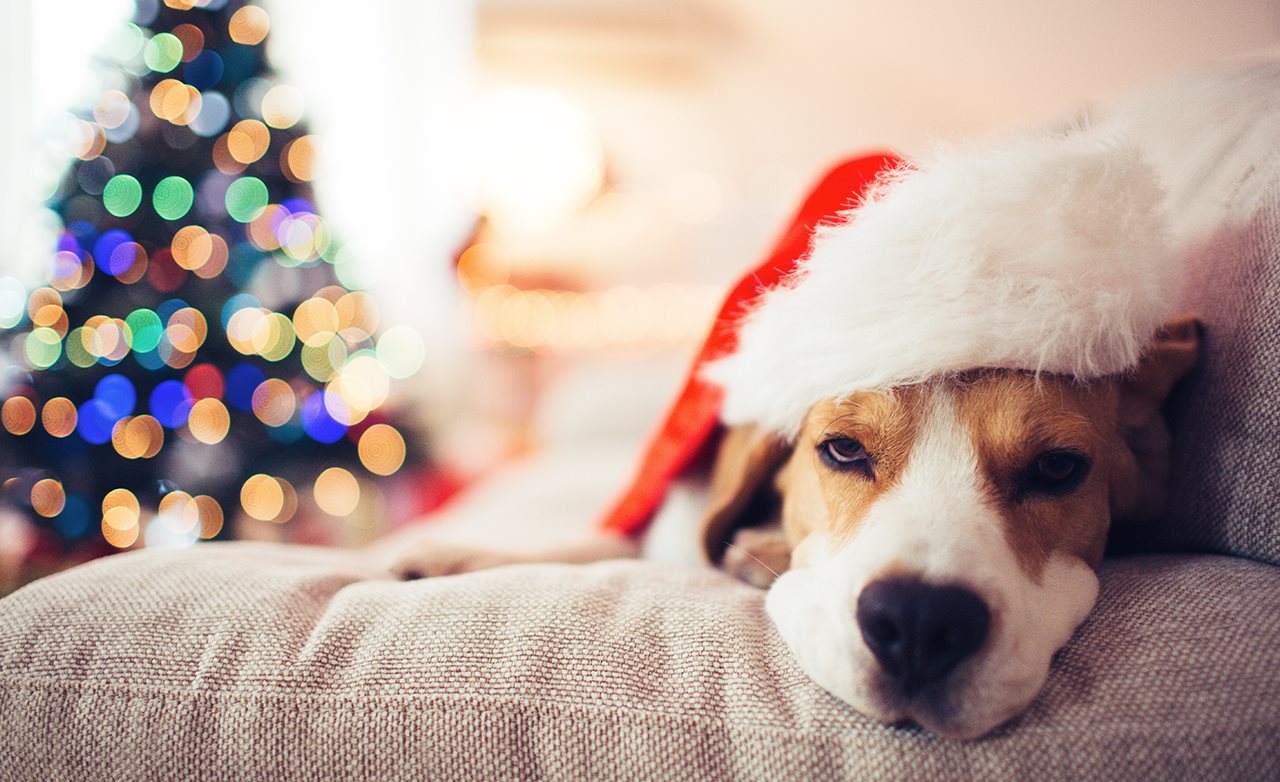 Your pet knows your routine and holidays throw those routines out of whack. Getting home later, stopping in and going back out, spending time away — all of this can make a pet confused and anxious. "As much as possible, stick to feeding, play and potty break schedules so your pet maintains consistency," says Cada. "Consider a product like Pet Naturals of Vermont Calming® chews for dogs and cats. These veterinarian-formulated chews are made of naturally sourced ingredients and can be given daily or in times of predicted changes in routine to help your pet cope, without affecting their personality or energy level."
Gift wrapping assistants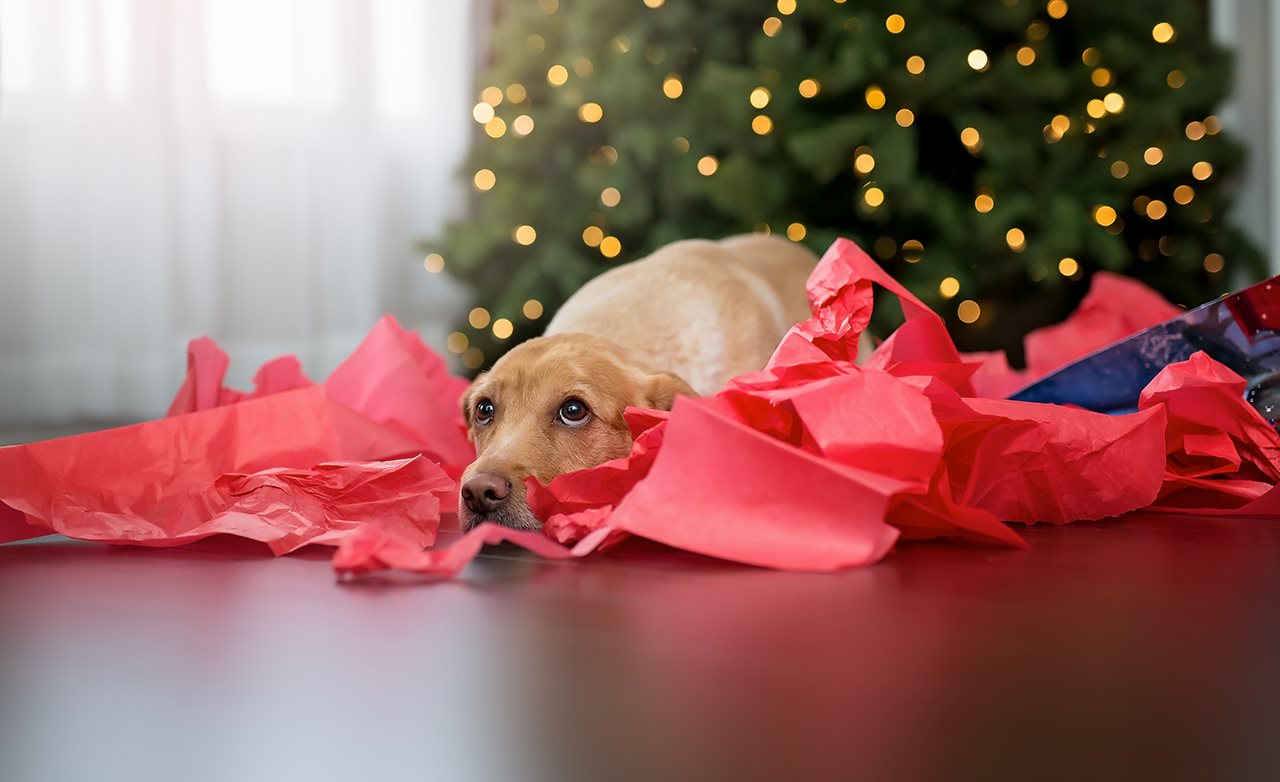 Tubes of gift wrap, colorful bags and shiny ribbons are like a playground to your pet. And while the beautifully wrapped presents under the tree may look festive, an emergency vet visit puts a damper on festivities. Waxy papers, gift bag strings and ribbons can wreak havoc, so it's best to keep wrapping supplies in a room off limits and keep wrapped gifts tucked away until gift-giving time.
Dangerous decor
Holiday plants on the table and trees full of ornaments and tinsel are just new toys in the eyes of Fido or Fluffy. Many typical holiday plants (poinsettias, mistletoe, lilies) can cause illnesses in pets. Keep them and tinsel out of the home if you have pets. Be sure to secure your tree in place and put Styrofoam, glass and homemade decorations (especially those made of salt-based dough) at the top of the tree out of reach from pets.
Party animals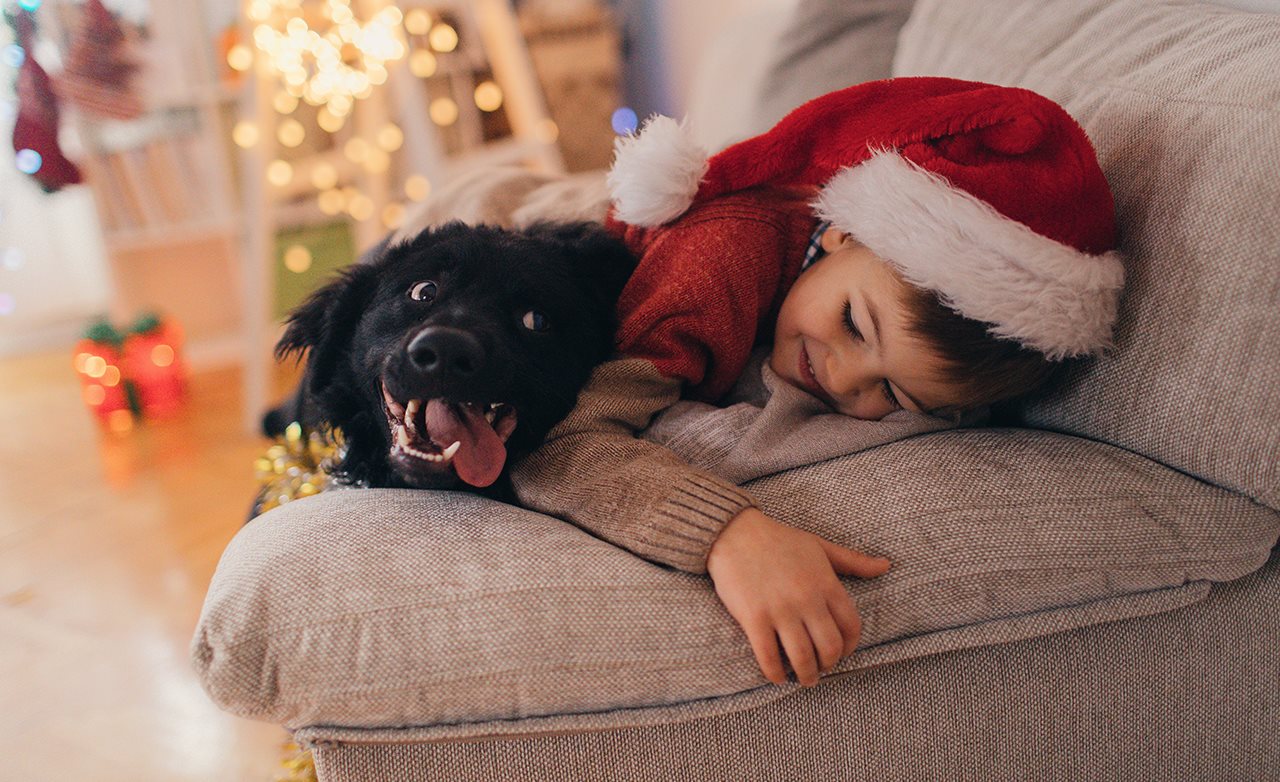 If you are playing the role of hostess with the mostest, think about how pets will handle a home invasion. If it were up to your cat, you know he wouldn't be RSVPing. Rearranged furniture, strange-smelling coats and getting the wildcard treatment from children can turn even the coolest cat into a scaredy cat. "Give pets a safe space to retreat from the commotion," says Cada. "Make sure they have adequate food, water and toys and are offered plenty of opportunities for potty breaks."
Life IS a box of chocolates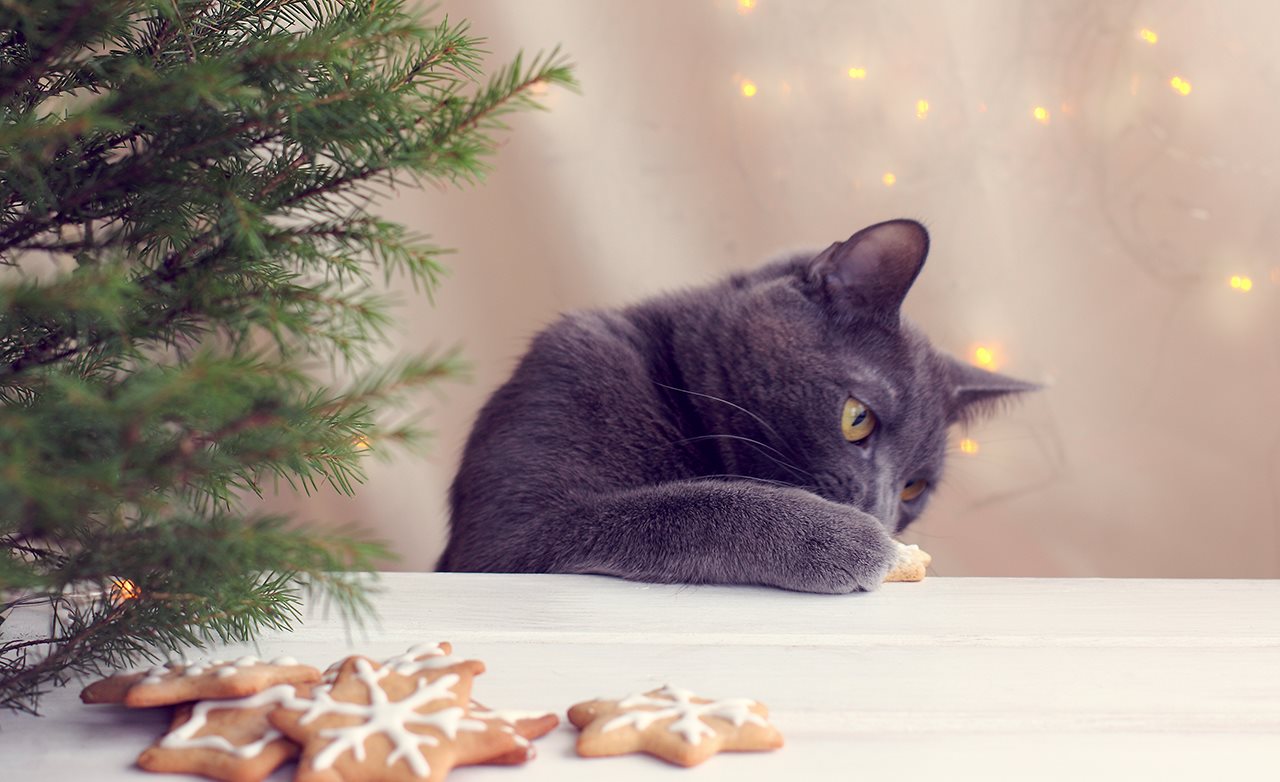 If you always second guess whether you moved human food to a spot your pet can't reach, the holidays make the game even harder. Sometimes sharing is intentional (why should pets miss out on the feast?!), but just as frequently, gifts full of chocolates, dishes filled with nuts, or a glass of wine left in a corner by a guest can create scary — potentially fatal — situations for our furry friends.
Keep chocolate, nuts, alcohol and foods with artificial sweeteners safely out of reach and share the holiday feast sparingly. "Research what foods are safe for pets and if you're not sure, don't chance it," advises Cada. "Giving your pet a Daily Probiotic is also a good way to support gut health balance and healthy digestion so they are better prepared when human foods are introduced (intentionally or otherwise)."
Off to Grandma's house (again)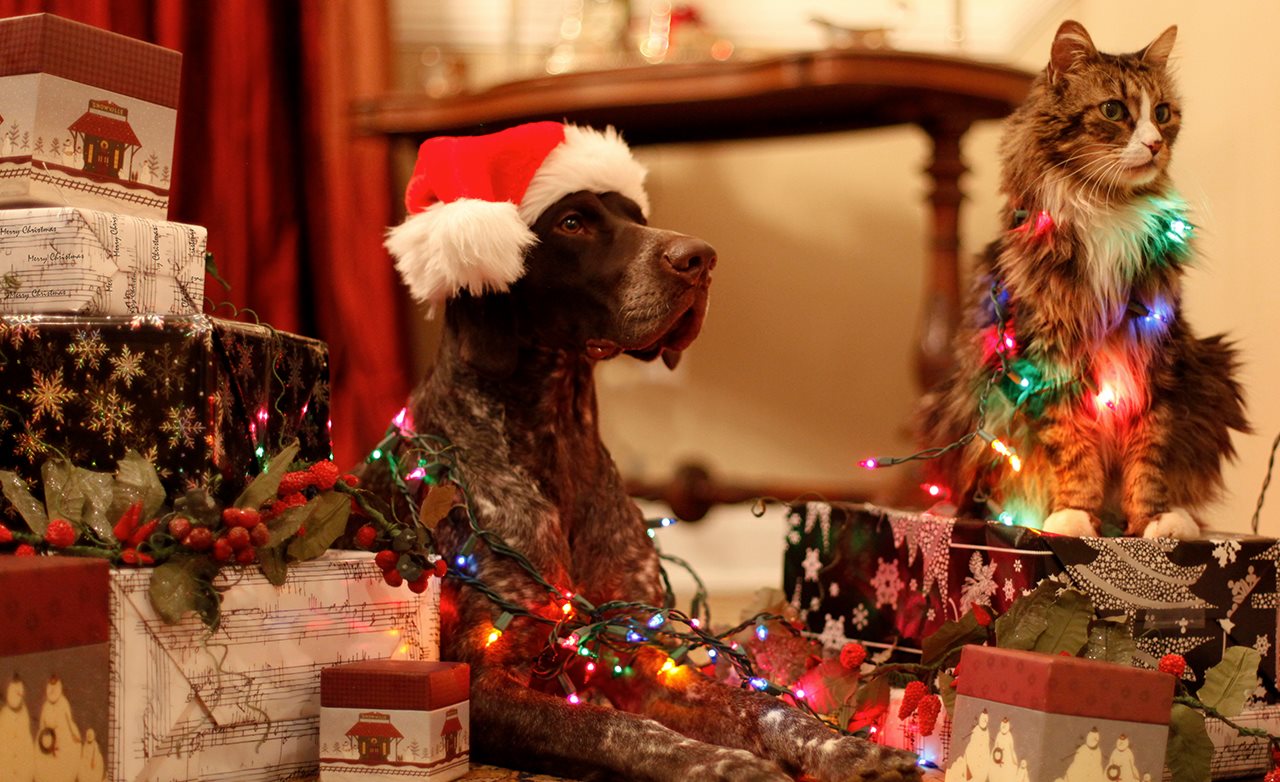 Some pets just don't travel well, even if you tell them Grampa has a yummy treat waiting for them. The car can be a stressful, tummy ache-inducing place for a dog or cat, and if you're planning a lot of holiday travel they may give you two paws down.
Know that in some cases home may be the best place for them, but if traveling is required, offer Calming® chews about a half hour before the drive.
The holidays don't have to be your pet's least wonderful time of the year. Make them more enjoyable by having Santa come early. "Providing new toys, particularly those that will keep your pet mentally stimulated, will be exciting for your pet and help to distract from the dangers of decorations, gift wrap and other risks. And gift yourself peace of mind by having Calming® chews on hand to help your pet get through all of the stressors of the holiday season," advises Cada. It will help everyone to have the happiest season of all!