TALLAHASSEE, Fla. (WTXL) — New heights are being reached a project that's transforming part of Tallahassee's South Side.
It's called SoMo Walls. This new development has been in the works since ground first broke here in April of last year. ABC 27 got a one-on-one tour of the inside of the walls.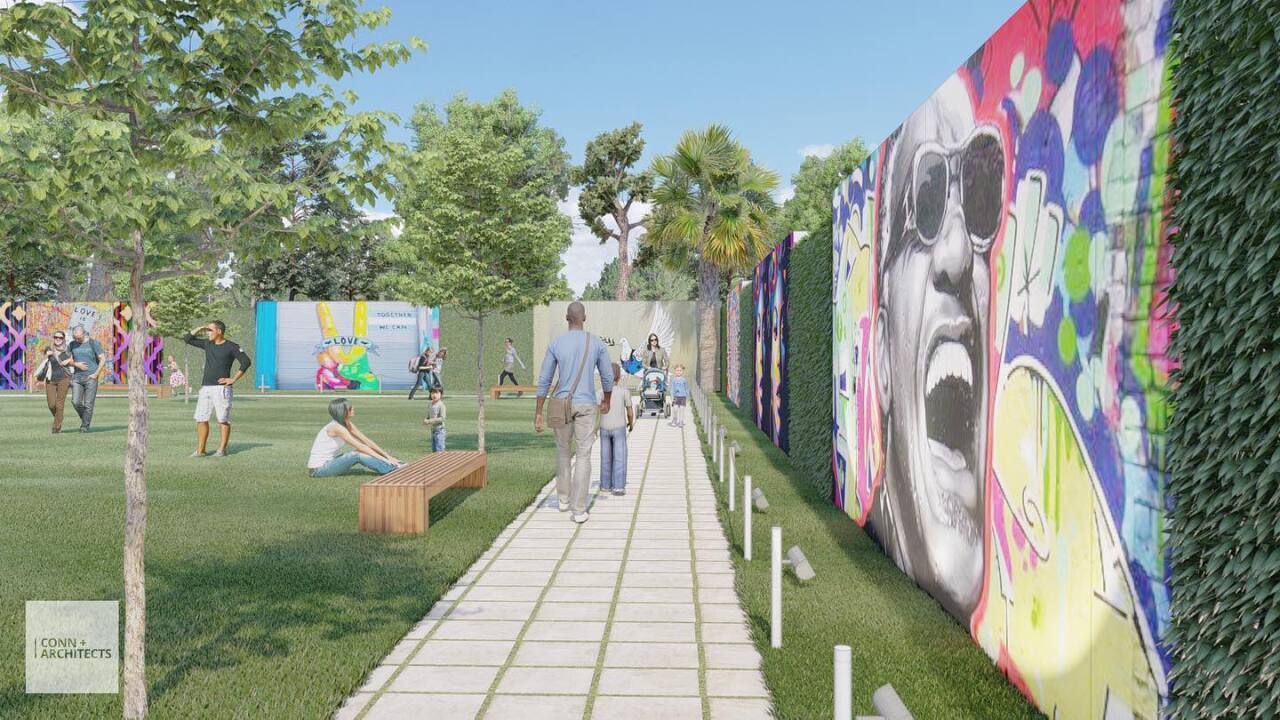 The sound of progress can be heard inside the walls taking shape along South Monroe Street.
"We are very excited about this. We're trying to get this up and running ASAP," shared Bugra Demirel. He is the developer behind the project.
It's designed to be a major arts and entertainment destination featuring 15 rotating wall canvases along with 33,000 square feet of space for food, retail, service and office space. As an international student when he got to town around 2005, Demirel is leading the team to make it happen.
"Moving forward, outdoors, we'll have landscaping and a couple of other things, but from this point on, it's all about inside the building: electric, plumbing, HVAC," Demirel added. Those electrical and HVAC components have been hard to come by due to supply chain issues.
"COVID, in my opinion, really changed the process," Demirel explained. "A lot of folks decided to not carry certain items in stock. Manufacturers are not producing anything until they get an order."
That issue is forcing partners in the project to stop work for a while.
"We had to pause for a few months," explained Wayne Mayo, president and founder of Southern Standard Construction. "While we had already procured the metal building, there were some delays in getting the metal fabricated and on site."
Despite that delay, Mayo said this project is giving work opportunities to people in our community who may not otherwise have them. When complete, the projected is estimated to add 130 jobs to the area economy along with $15.2 million in economic output.
"For costs to date, we're at 42 percent of costs with women and minority owned business utilization," Mayo added.
Demirel also shared, "hopefully, we'll have a pizza concept in place. We'll have a coffee shop and another tenant that we're currently talking to."
Demirel concluded saying inflation has caused a 15 to 20 percent increase in costs. Despite those challenges, he says they hope to be finished with construction here this summer.